Hi there, I'm Vilma and I'm a certified personal trainer with a passion for helping people reach their fitness goals. If you're looking to get in shape and feel your best, I'd love to share with you why my online fitness training classes are the perfect solution for you.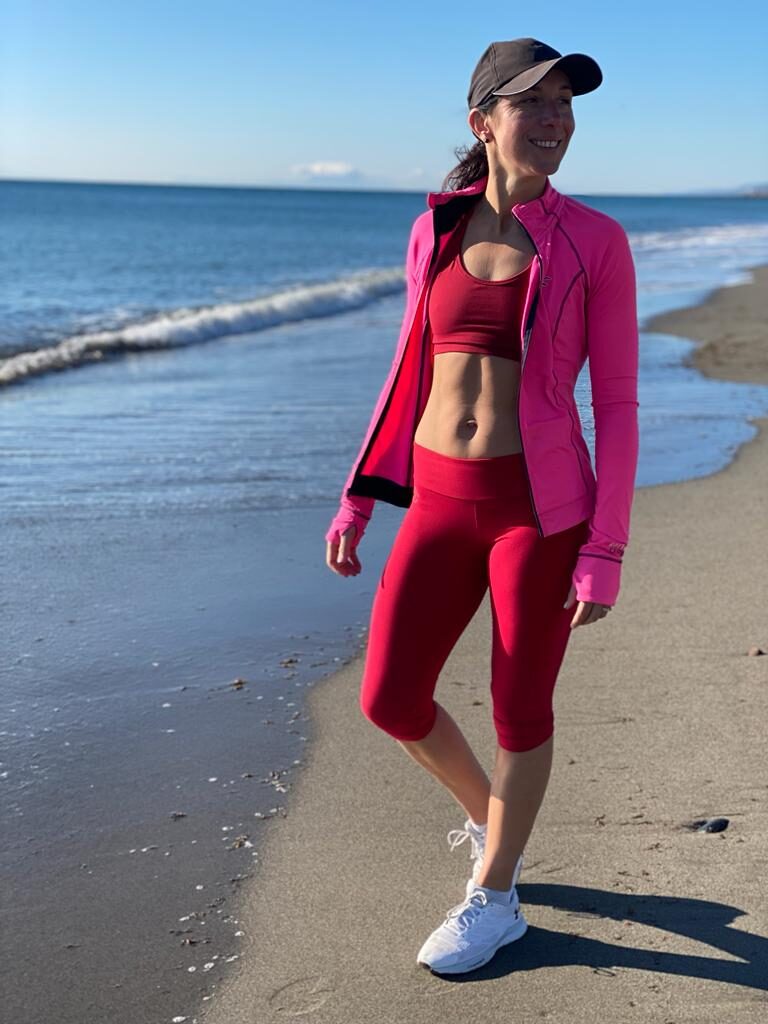 First, let's talk about convenience. With my online classes, you can workout from the comfort of your own home. No more rushing to the gym, fighting for equipment, or dealing with traffic. All you need is an internet connection and you're ready to sweat!
Second, I understand that everyone is unique and has different fitness goals, which is why I offer personalised training plans tailored to each individual. I'll work with you to understand your specific needs and create a plan that fits your lifestyle and schedule.
Third, I've seen the power of accountability and motivation in achieving fitness goals. That's why I offer one-on-one support, including regular check-ins and progress updates, to help keep you on track and inspired. I've written more about these advantages.
My online fitness training classes are perfect for anyone looking for a convenient, personalised, and supportive way to reach their fitness goals. So if you're ready to take control of your health and feel your best, join me today and let's get started!
Online training classes I offer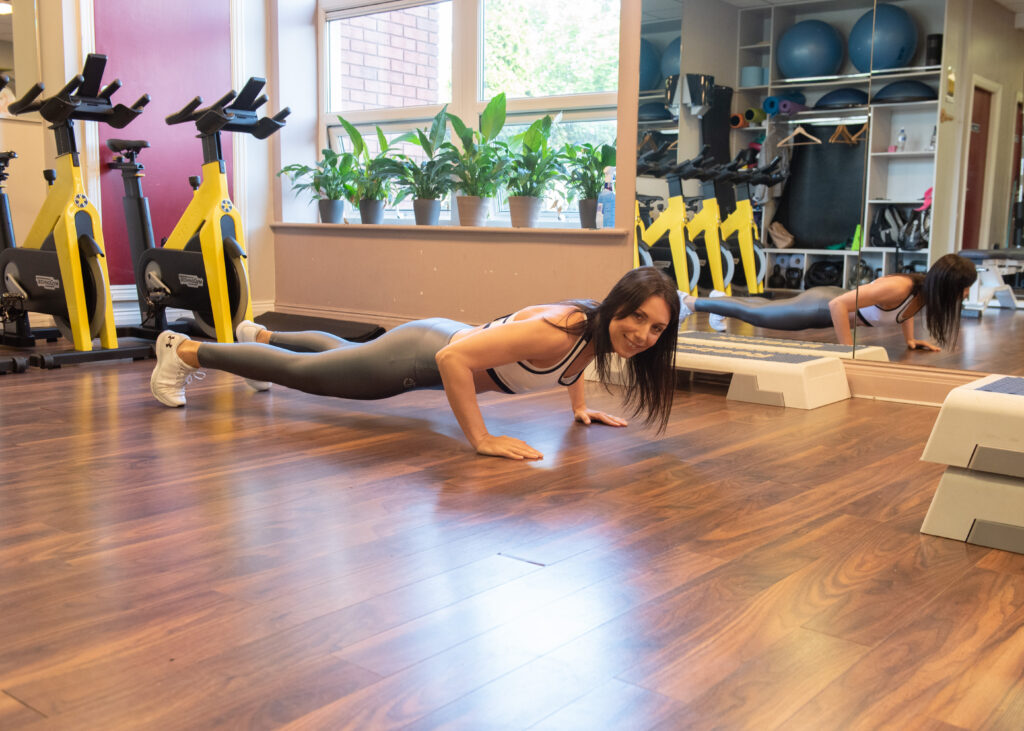 Sign up for Vilma's Online Classes
This program is designed to help you to stay committed and consistent with your workouts while still challenging you. The workouts are listed each day on your calendar, whether is a 40min total body tone or 60min walking or 15 min stretching routine. You will need light dumbbells, bands, but the workouts can be done without it. Most workouts are low impact so it's a joint friendly program as well. Also if you short on time there are plenty 10min workouts in the app to keep you going on the busy days.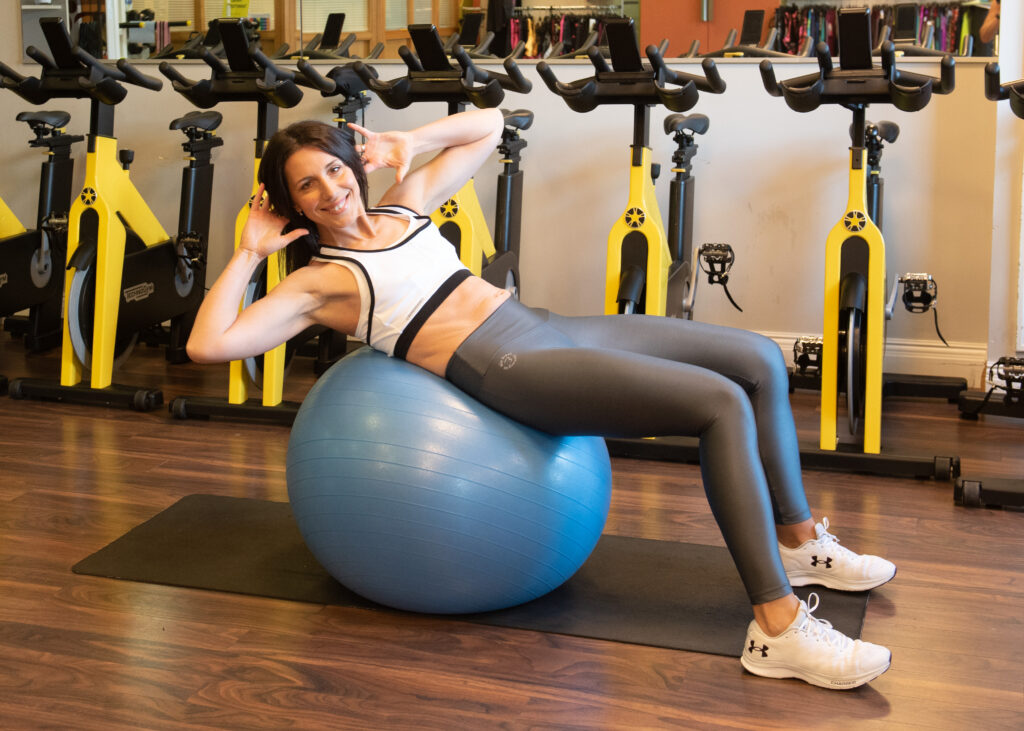 Sign for for Vilma's 4 week Challenge.
Are you looking to get in shape but don't have the time or money for a traditional gym membership? Online fitness training from home with personal trainer Vilma is the perfect solution.
With online fitness training, you can work out on your own schedule, in the comfort of your own home. You'll have access to personalised workouts and guidance from a certified personal trainer, without the need to commute to a gym or pay for expensive equipment.
But don't just take our word for it. Here are some benefits of online fitness training from home with Vilma:
Convenience: You can work out whenever and wherever it's convenient for you, without the need to travel to a gym or wait for equipment to become available.
Personalisation: Vilma will create a personalised workout plan based on your goals, fitness level, and preferences, ensuring that you get the most out of your workouts.
Support: Vilma will be available to provide support and guidance throughout your fitness journey, helping you stay motivated and on track.
Affordability: With no upfront costs and no long-term contracts, online fitness training with Vilma is an affordable option that can fit into any budget.
So why wait? Start your journey to a healthier, happier you today with online fitness training from home with personal trainer Vilma. Sign up now and start your free trial – no credit card details needed.
If you want to look and feel better in just 4 weeks time this challenge is for you
Well planned 4 strength/cardio/core/flexibility training classes are suitable for beginners/intermediate fitness levels.
Workouts are between 20 min-40 min long using your body weight, dumbbells and bands
4 weeks detailed nutrition plan with delicious recipes.
Weigh- ins on the first and final day.
If you have any questions about this challenge please don't hesitate to email me vilma@davidsiskfitness.com
Testimonials
Celine
I had been training with Vilma for over eight years when the COVID-19 restrictions came into place in March. I was afraid that all my hard work would disappear with closure of the gym and the inability to walk very far for exercise. Vilma suggested I start training on-line with the Trainerize app. I've just completed my third eight week session and I couldn't be happier with the results.

I've found that Trainerize gives me the flexibility that I need. If someone calls over in the middle of a workout I can just pause it and restart when they're gone. I was able to swap training days around when I went on holiday (equipment-less) too.

Vilma's always quick to reply on the app if I have a question. The new, full session videos are fantastic….it's almost like being back in the studio.
Vera – 65
I did stay motivated with the online training during the past year…it was great for me…kept me focused on staying fit and strong. I guess I really wanted it for myself…no-one else mattered…I wasn't going out socially etc
Weather didn't matter..I could workout at home .
I have this brilliant trainer called Vilma who encouraged me all the way through…I felt
you were in my house ..showing me how to do the exercises in the correct way and keeping me motivated when I couldn't quite manage the odd movements. Training online is convenient….
I could do the training when I wanted although I usually tried to get it done in the am…which mightn't suit everyone.
Emma – 25
My favourite thing is the app itself and how easy it is to use. The calendar mode is great so you can see what you need to do on each days. I like the workouts when the voice cues are there to help with the time. it has been great and especially how interactive you are makes it more motivating thanks
Maeve – 35
I thought I never would work out at home. But when you are at home you only have you to push you, which I found I was actually able to do easily enough, but this is also down to the girls at David Sisk's over the last two years helping me achieve my goals. I popped in my headphones, blasted my music and did my workouts, even with dancing in between rest times (because I wanted too) it was actually great FUN!